Marquis Theatre Information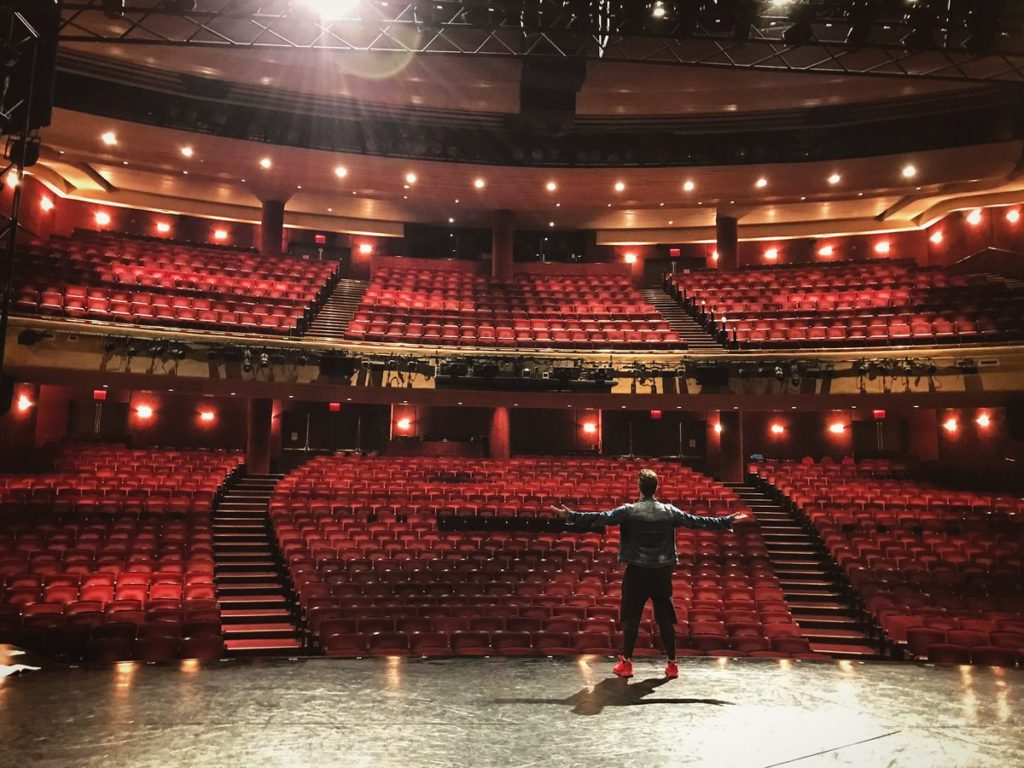 The Marquis Theatre is the youngest theatre in Broadway and its address is 210 W. 46th Street in midtown-Manhattan. The theatre is situated on the third floor of the Marriott Marquis Hotel.
John C. Portman, Jr. designed and developed 1615 seated venue. As the construction of the hotel involved the demolition of five theaters – the original Helen Hayes, the Morosco, the Bijou, and remnants of the Astor and the Gaiety – New York City officials permitted Portman to construct the new property only if he includes a theater within the structure. Currently, it is one of nine operated theatres by the Nederlander Organization.
The Marquis opened on July 9, 1986, with a series of concerts by Shirley Bassey.
A month following its spectacular opening, a new production of a 1937 London musical, Me and My Girl, delighted audiences with its broad humor, glamorous sets, and costumes, and the rousing musical score became a huge hit. Robert Lindsay, Maryann Plunkett, and Gillian Gregory all took home Tony Awards for it. Furthermore, the musical ran for 1,420 performances and got the beautiful new theatre off to a flying start.
Audiences also enjoyed the boisterous Brazilian song-and-dance revue called Oba Oba '90. Oba Oba '90 was produced before the scenic resources of the Marquis were tested to their fullest capacities by Shogun: The Musical in 1990. The musical is based on the novel by James Clavell, lyrics by John Driver, and music by Paul Chihara.
Tyne Daly, who had won a Tony the previous season for her starring role in Gypsy, brought the musical back to the Marquis Theatre in 1991. As expected, she repeated her electrifying performance as Rose. Arthur Laurents was back at the Marquis later that year as librettist and director of the musical Nick & Nora. The musical spoof cast Barry Bostwick and Joanna Gleason as the husband and wife sleuths and Faith Prince as a hysterical murder victim.
In the 2006 production of The Drowsy Chaperone, the Man In Chair remarks that the show within the show originally played the Morosco theatre, "but they tore it down and put up a hotel". The phrase earned an enormous laugh from theatre buffs in the audience as it represents the Marquis Theatre itself. The line was added specifically for the Broadway run and is not used in regional productions.
Among all the productions, it was Evita that achieved the box office record for the Marquis Theatre. The production grossed $1,586,902 over eight performances, for the week ending May 10, 2012.
For more information on the Marquis Theater please read these additional pages:
Marquis Theatre Parking:
Read about parking options and rules at the Marquis Theatre.
Ticket Policies:
Read about our ticket guarantee and refund policies.
Marquis Theatre Seating Chart:
View the venue seating chart for most major events.